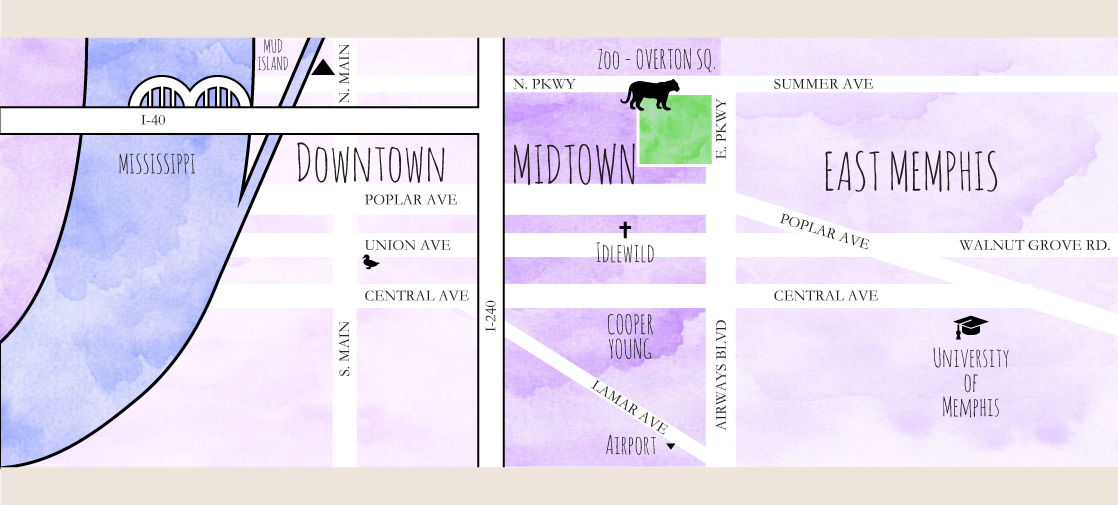 FYI Driving between Downtown and Midtown Memphis (where Idlewild and the Memphis Zoo are located) takes 10-15 minutes.
The University of Memphis area is about a 10 minute drive from Midtown Memphis.
Click here for our
Google Map
showing wedding venues and local attractions.
We have reserved rooms at three hotels from August 5 – 7. All reservations must be made prior to July 1. After that date unused rooms will be released. Ask for the Gibbons/McBennett Wedding Block.
We have a list of recommended babysitters if you need assistance with child care during the wedding ceremony and reception.
Memphis is a driving city with no extensive public transportation system. We recommend that you rent a car or use Uber or Lyft to get around the city. We will have a shuttle service between the hotels with reserved blocks and the ceremony and reception venues.

We recommend that you book your flights as soon as possible for the best airfares since the wedding is during summer travel season.